At the time of writing the relatively small group of Manchester City FC player injuries cannot be compared to the height of last seasons humongous list of crocked. Nevertheless, those currently sidelined must be causing Pep Guardiola a headache.
A blessing in disguise, (the small list) I suppose, but who knows what's around the corner. I mean, I don't want to create any further injury hoodoo, and so I'll better get on with it.
Claudio Bravo
It is highly likely City's number two keeper will be out for the rest of the season after rupturing an Achilles tendon in last Monday's training session.
Kevin De Bruyne
Another training ground injury, this time it's his knee ligament. He is expected to be out until November.
Danilo and Mangala (is he still at the club?) both have ankle and knee knocks respectfully. Danilo should be fit within four weeks – who knows whether we'll ever see Mangala strutting his stuff in a City shirt again.
Pep's trust in Dr. Ramon Cugat
Barcelona based Dr. Ramon Cugat, arguably the most in-demand doctor in European football, first worked with Pep during his playing days when he was suffering from recurring hamstring injuries back in the late 1990s.
The ground-breaking methods employed to speed up knee and leg muscle/tendon recovery led Pep to believe Dr. Cugat was the best in the business.
Background info
In essence, Ramon is a specialised Spanish orthopedic surgeon and for the last 30 something years has treated numerous world-class players.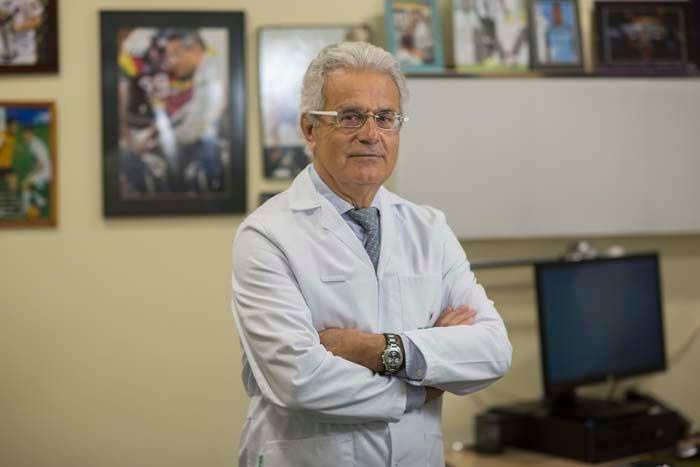 Vincent Kompany has, over the years been a regular patient and now both Claudio Bravo and KDB have received the best treatment money can buy.
If you want to know more about Cugat an interesting article published by the Independent in 2016 is worth a read and can be found here, while an in-depth look at Orthopedic surgeon can be found here.
If you speak or understand the Spanish language, the following video highlights Dr.Cugat's work and might be of some interest.
CTID