Manchester City FC may have won the Premier League title, at a canter, some say. Nevertheless, Pep Guardiola and his squad will refuse to take their foot off the gas against West Ham United on Sunday and will undoubtedly continue to focus their time and efforts on clinching one or two outstanding EFL records.
Predicted Manchester City Starting XI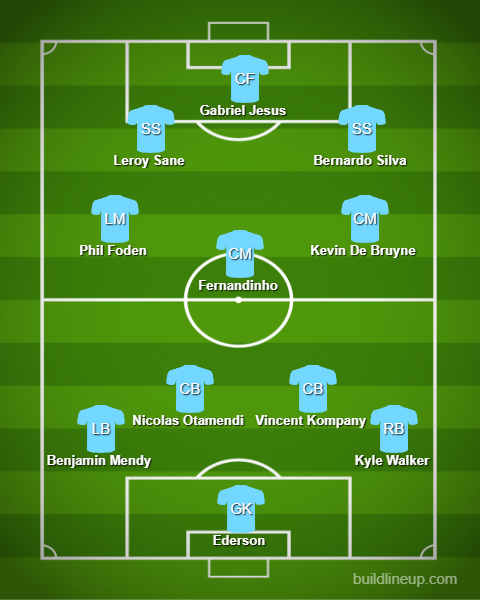 Finding rocking horse poop is easier than trying to second-guess Pep, his tactics, and his starting XI. Having said that, and if nothing else, it's fun!
Benjamin Mendy has had no known reaction to his leg following two recent appearances. Therefore I expect him to oust Fabian Delph. Also and in my opinion, Benji could do with some playing time – he looks ring-rusty.
David Silva has been practically on fire all season, but on this occasion, I've decided to put Merlin on the bench. Phil Foden comes in.
Fernandinho has served his two-match suspension and goes straight into central midfield.
Meanwhile, poor old Sergio's season is over following his recent knee op and so Gabriel keeps his place.
Subs
Claudio Bravo, Danilo, Aymeric Laporte, Brahim Diaz, Ilkay Gundogan, David Silva and Raheem Sterling.
On another note – the Premier League rules stipulate a player must have made five or more appearances to receive a champion's medal, and so I'm sure Pep will have half an eye on this (thinking about Phil and Brahim).
No doubt I will have put the cat amongst the pigeons with my team selection, and so if I have upset anyone, please accept my apologies.
How would your starting XI look?